Woo hoo! In order that people can announce products at Mobile World Congress next week, Khronos voted to approve the OpenGL ES 3.0 conformance submissions before the usual 30-day review period was up. It took quite a bit longer to get the conformance tests ready, so this move was made to not punish companies (who all worked hard to get their products ready) for delays in the test suite.
Anyway... the vote passed, and WE'RE IN!!! We did it!!!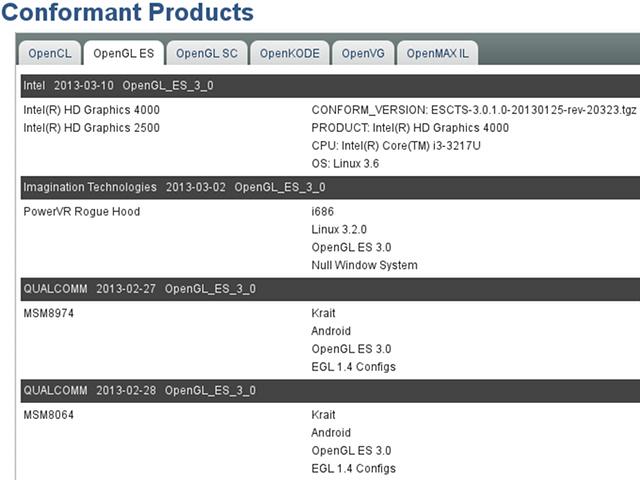 As an aside, thanks to Ken's recent patches, we should be able to submit results for Sandy Bridge on Mesa 9.1 soon. Unfortunately, that submission will have to wait for the 30-day review period.